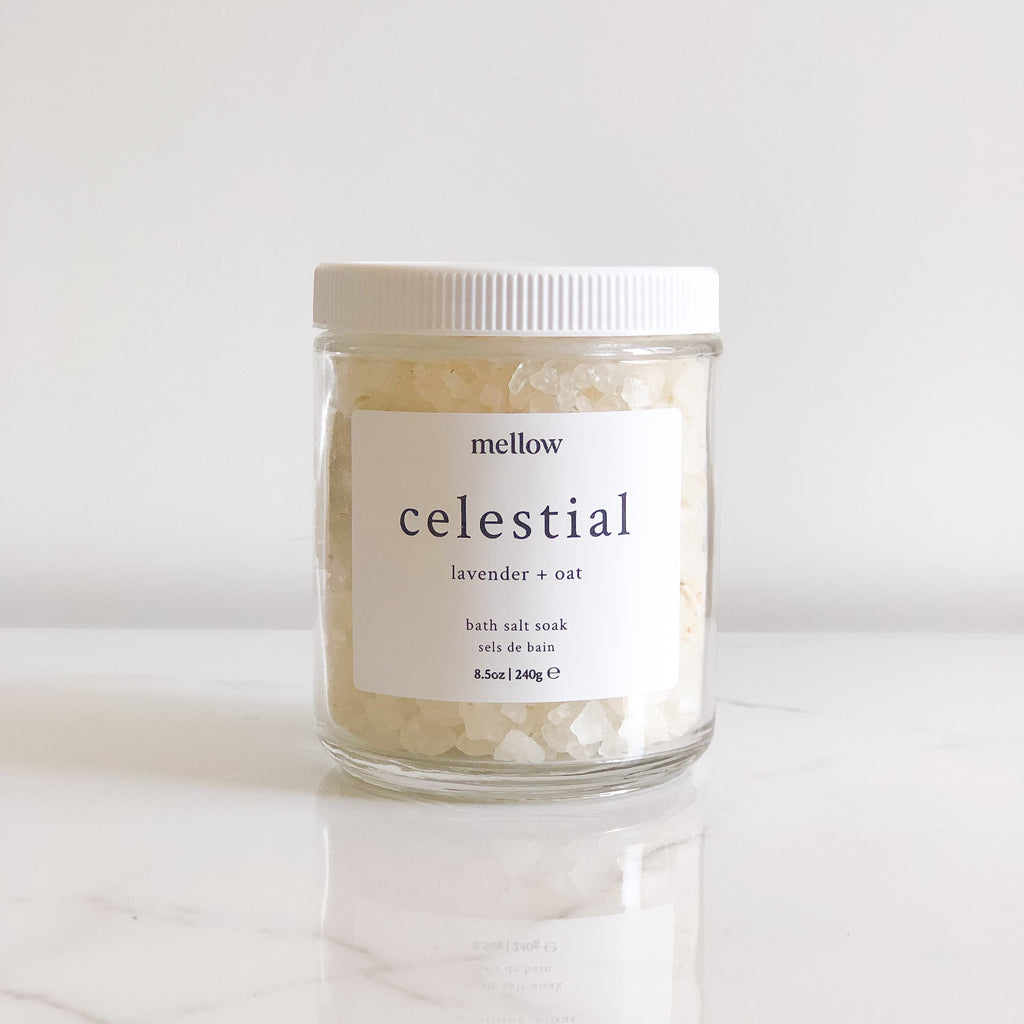 Celestial Dead Sea Salt Bath Soak
$18.00
Perfect to de-stress and unwind after a long day. The dreamy scent of lavender and bergamot essential oils calm your mind. Natural Dead Sea salts heal and provide a full range of minerals for your body. Organic oats and coconut milk powder leave your skin feeling soft and rejuvenated.

Ingredients: Maris Sal (Dead Sea Salt), Cocos Nucifera (Coconut) Milk Powder*, Avena Sativa (Oat) Kernel Flour*, Lavandula Angustifolia (Lavender) Oil, Citrus Bergamia (Bergamot) Fruit Oil.
*Certified Organic
Directions: Add an ample amount to running bathwater, disperse with fingers. Soak, unwind, relax.

Packaged in a reusable glass jar.